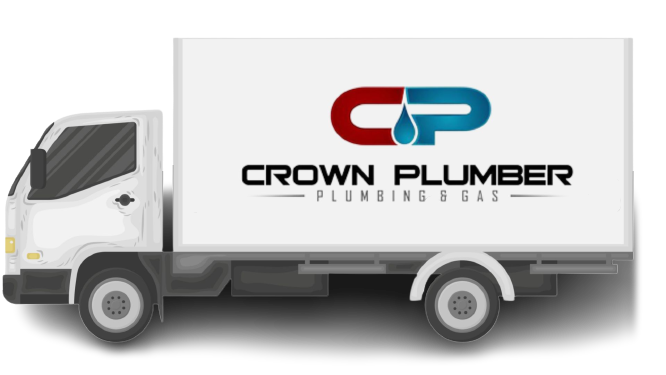 Natural Gas Plumbing Services

Loudoun County and surrounding areas
Natural gas is a fantastic and efficient way to power most of the appliances in your home. If you need a gas line installed for a new appliance in your home or you've encountered an issue with your gas lines, you've come to the right place! Natural gas plumbing is one of our specialties at Crown Plumber.
For any gas line installation or repair need in the Loudoun County and surrounding areas, call Crown Plumber at 703-777-8600 today!
GAS LINE INSTALLATION & REPLACEMENT
Do you need us to install a gas line in your home for a new appliance? We've got you covered! We can install gas lines for:
Our natural gas plumbers can install both traditional and flexible gas lines depending on the application. We often use flexible corrugated stainless-steel tubing when retrofitting an existing home with gas lines for a new range, fireplace, outdoor grill, or another new appliance. We can also use flexible gas lines in homes that don't currently have natural gas service but are applying for it.

Regardless of the material, installing gas lines requires permits and work by certified professionals like those at Crown Plumber. Installing a gas line from the street to the house is not a DIY job. From digging underground to hooking up the connections, there is plenty of room for error and injury if you attempt this task yourself.
If you live in Loudoun County and surrounding areas and need a gas line installation contractor, don't wait— schedule service with Crown Plumber today! If you approve the work, we'll get it done the same day! And we always provide upfront written estimates.
EMERGENCY GAS LINE REPAIR IN Loudoun County and surrounding areas
Many people think the most important part of their plumbing system is the water flowing through the pipes. But as it turns out, that's only half the story! The natural gas that you use to power your appliances and heat your home is also a part of your plumbing system—one that needs to be carefully maintained!
A gas leak is one of the most dangerous things that can happen in your home. The gas company adds a "rotten egg" smell to the natural gas going into your home, so if you smell it, get out immediately and call 911 Once the gas has been shut off and the emergency has passed, call Crown Plumber for gas line repair from one of our experienced natural gas plumbers!

We offer same day service seven days a week. Unlike faucet leaks or other minor issues, gas leaks cannot be ignored—you should have gas line repair right away when you need it. At Crown Plumber, we specialize in matching the right plumber to the right job, and all of our service trucks are kept fully stocked.
If you live in Loudoun County and surrounding areas and need us to install gas lines or repair them, call one of our friendly customer service representatives today at 703-777-8600. We'll help you get the problem fixed fast!
WHAT ARE THE SIGNS YOU NEED EMERGENCY GAS PLUMBING REPAIR?
While gas lines have numerous benefits to them, they also have the potential to become dangerous when damaged or broken. The best way to avoid a gas line emergency is to know the signs indicating you need gas line plumbing repair. Here are some of the most common ones our gas plumbers see:
Physical health symptoms: The number one way to pick up on a damaged gas line is to think about if you or a loved one has developed any physical, unexplainable ailments recently. If you've felt nauseous, dizzy, or overly tired lately, this may be due to a gas leak. Seek emergency gas line repair or replacement immediately!
Damaged gas appliances: If you have a gas appliance that's not working properly, this could mean there is an issue with your gas line.
Recent environmental changes: If you've noticed strange changes to the outdoor portion of your home, it may be because your gas line is damaged outside. It's best to call a plumber sooner rather than later when this happens.
High energy bills: If you've noticed that your energy bills are higher than normal, it may be because your gas line has been leaking. Call a plumber now to have your gas lines evaluated!
If you've noticed any or multiple of these signs, don't wait any longer. Call Crown Plumber today at 703-777-8600 or contact us online today for gas line repair services throughout Loudoun County and surrounding areas!
WHY CHOOSE Crown Plumber FOR GAS LINE INSTALLATION & REPAIR?
Our team has been serving the Loudoun County and surrounding areas for more than 20 years, and we consider our plumbers the best in the business. Plumbing is all we do, so you can rest assured you're dealing with licensed, certified, and experienced professionals who know their stuff. We dispatch plumbers from their homes in each of our service areas so they can get to you quickly, and we always match the plumber's expertise with the problem at hand so you get the right person for the job. Add to that our team's friendly and respectful attitude, and it's hard to see why you wouldn't choose Crown Plumber!
From gas line installation for your new water heater to emergency gas line repair, our local gas plumbers can handle it all. Call Crown Plumber today at 703-777-8600 or contact us online!
We do not share any contact information with third party vendors.