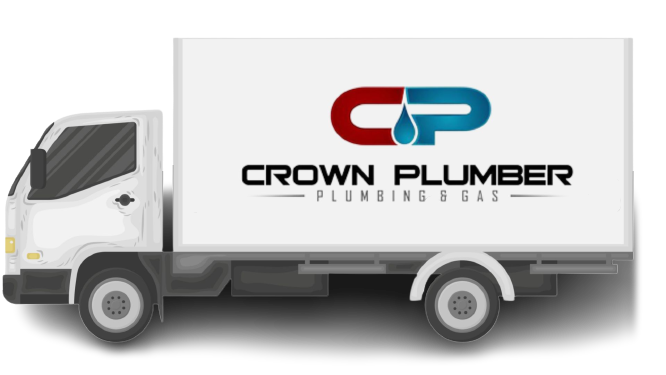 Water Heater Replacement

Loudoun County and surrounding areas
Hot water keeps your home running. Whenever you have problems getting enough or any hot water, water heater replacement can be the solution you need.
At Crown Plumber, we're experienced at replacing all types of water heaters to quickly restore reliable access to hot water for our customers. Whether your water heater is approaching the end of its service life or it has broken down altogether, we're the team you can count on for top-quality, efficient water heater replacement service throughout Baltimore, Northern Virginia, Philadelphia, Delaware, and Washington, D.C.
Call 703-777-8600 or contact Crown Plumber online to schedule water heater replacement service. Flexible financing options are available!
We proudly offer upfront estimates and pricing, as well as zero extra fees for after-hours or emergency service!
WATER HEATER REPLACEMENT OPTIONS FOR YOUR Loudoun County and surrounding areas HOME
Modern water heaters come in various types, with several innovations and features to fit practically any need. When it's time to select a new water heater for your home, choose from some of the most popular options, like:
Storage tank (standard) water heaters: These systems have an insulated tank that holds and heats water. Tank water heaters come in gas and electric varieties, with natural gas water heaters typically being more efficient and affordable to run but usually more costly to purchase.
Tankless (on-demand) water heaters: Also available in gas and electric varieties, tankless water heaters use coils to heat water on demand, rather than using a tank to heat and store water. These systems can be very energy-efficient, and they can offer an endless supply of hot water.
Heat pump (hybrid) water heaters: Exceptionally energy-efficient, these systems use heat from the air to warm water up. While hybrid water heaters can provide plenty of hot water on demand, they may not be the best option in colder regions.
Solar water heaters: Using the sun's energy to heat water, these water heaters include a roof-mounted cell and a backup energy system. While solar water heaters can come with attractive rebates, they are best suited for sunny areas, rather than cooler regions with more dramatic seasonal weather changes.
To choose the best new water heater for your home from these options, you'll need to consider factors like:
Need professional help selecting the best water heater for your home? Ready to get a quote for water heater installation service?
Call Crown Plumber at 703-777-8600 or contact us online now! Don't forget to ask about our financing options.
SIGNS IT'S TIME FOR WATER HEATER REPLACEMENT
You may not know you have a broken water heater until you don't have access to hot water in your home! Before that happens, though, your water heater will likely raise some red flags that it's about to fail.
Knowing these warning signs can help you take action to get a broken water heater replaced before it breaks down and leaves you with cold water. The warning signs to look out for include water that gets really hot, followed by no hot water at all, as well as a water heater that:
Don't ignore these red flags! These problems don't fix themselves, and they usually mean a water heater is on its way out. Instead, contact Crown Plumber when you notice these—or any—problems with your water heater.
To schedule same day water heater service, call Crown Plumber at 703-777-8600 or contact us online today!
WHAT TO EXPECT DURING WATER HEATER REPLACEMENT SERVICE
When you contact an expert plumber at Crown Plumber for water heater replacement service, you can always expect:
Call 703-777-8600 to schedule your water heater replacement and installation service in DC, DE, MD, PA & VA today!
SCHEDULE WATER HEATER REPLACEMENT IN Loudoun County and surrounding areas: CONTACT US
The experienced plumbers at Crown Plumber are ready to provide fast, efficient, high-quality service to restore your access to hot water. Whether it's time for tankless water heater replacement or any other plumbing service, we're the team you can count on for exceptional service and the highest-quality solutions.
To schedule water heater replacement service and get your upfront pricing and quote, call us at 703-777-8600 or contact us online now.
For more than 25 years, Crown Plumber has been offering first-class plumbing services throughout Loudoun County and surrounding areas. That's just one reason why our customers love us! But don't take our word for it—contact us to experience our excellence for yourself!
We do not share any contact information with third party vendors.