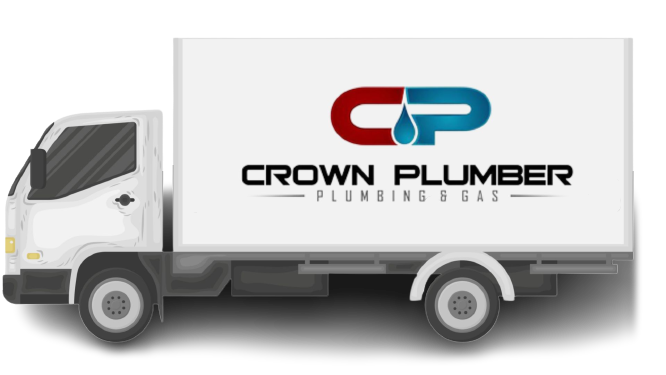 Well Water System Services

Loudoun County and surrounding areas
Well water systems are one of Crown Plumber specialties Since well water systems can be complex, we have certified technicians who specialize in this service.

So, whether you're searching for expert plumbers who can install well water treatment systems or you need emergency well pump service now, Crown Plumber has all of your well water system needs covered!
Our expert plumbers are skilled at providing the full range of services for all types of well water systems. From well repair to well pump replacement, we're the team you can count on to get the job done correctly and efficiently the first time—every time.
WHAT ARE THE SIGNS YOU NEED WELL WATER SYSTEM REPAIR?
Know the signs that your well water system is having problems, so you know when to call Crown Plumber for help. Some of the most common red flags of well water system problems include:
Don't ignore these problems—they won't fix themselves, and they will likely get worse over time!
WELL PUMP REPAIR & REPLACEMENT
Faulty or aging well pumps can cause all sorts of problems for homes that depend on wells for water. Water pressure issues are one of the telltale signs of well pump problems. Whether it's time to replace or repair your well pump, our experts can accurately diagnose the issue and properly fix it!
WELL WATER CONDITIONING & FILTRATION SYSTEMS
Water softening and water filtration systems can improve the quality of your home's water—for you and your family, as well as your home's plumbing fixtures and equipment! Depending on the water in your area, you may need:
A water softener: These systems remove minerals, like calcium and magnesium, from your water. Given that hard water can cause damaging corrosion and limescale buildup, water softeners can protect your plumbing systems while making it easier to lather soap and use the water in your home.
A water filtration system: These systems remove impurities in water to improve the taste and smell and prevent the issues caused by hard water.
Whenever you're ready to learn more about well water treatment systems—or when you need service for these systems, simply contact Crown Plumber!
BOOSTER PUMP REPAIR & REPLACEMENT
If you're tired of dealing with poor or unreliable water pressure, it may be time to install, replace, or repair your water pressure booster pump.
 Crown Plumber offers the complete range of booster pump services, regardless of whether you're on city or well water. Plus, our team can tell you if a booster pump will be the right solution to your water pressure problems.
CONSTANT PRESSURE SYSTEMS
Are you constantly dealing with inconsistent water pressure? Give Crown Plumber a call today. We can install a constant pressure system in your plumbing system so you won't have to worry about this problem anymore.
Looking for top-notch storage tank repair service? If you need your water storage tank system repaired, give us a call. We'll provide an upfront estimate and fast, same day service.
At Crown Plumber, our goal is simple—we're committed to offering trusted well system service from knowledgeable professionals, and we guarantee your total satisfaction.
SCHEDULE WELL WATER SYSTEM SERVICE IN Loudoun County and surrounding areas
When you need well water system service from 
expert plumbers
, you need the team at Crown Plumber! We can handle all of your well water system needs—from pump repair and water pressure problems to well water removal and more!
Call 703-777-8600 or 
contact Crown Plumber online
now to schedule well water system service in Loudoun County and surrounding areas We offer same day and emergency service at no extra charge!
We also invite you to check out 
our excellent reviews
 to see why our customers love us and why we're a 
leading plumbing company
in Loudoun County and surrounding areas Contact us today to experience our excellence for yourself!
We do not share any contact information with third party vendors.